Complete Course & Prompt Kit Bundle!
You've discovered the secret access page for my growing collection of 1100+ Advanced Marketing & Sales Prompts covering a wide range of topics from email campaigns to lead scoring analysis to pricing strategy and more.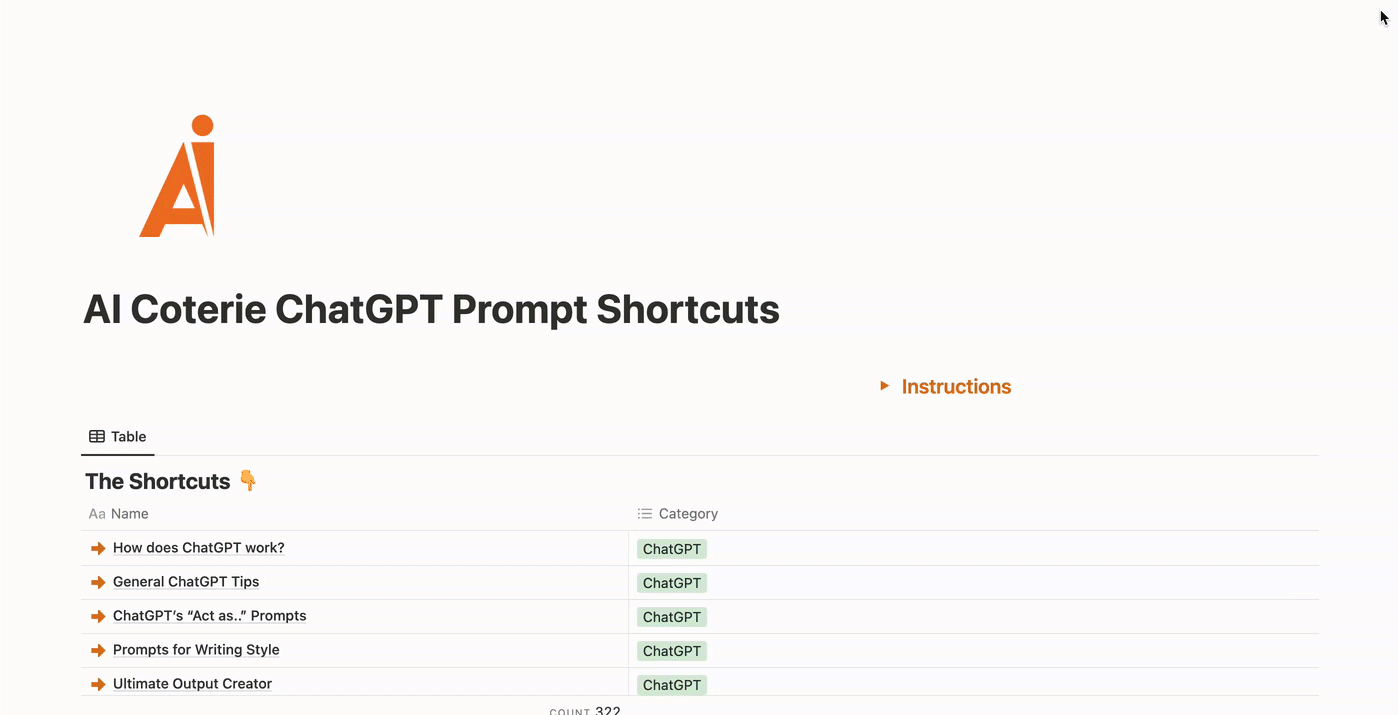 These are the same prompts I provide to my 90+60 A.I. Implementation clients.
Using these prompts can help you plan, research, and generate high-quality text output for your various business sales and marketing needs. As with any AI tool, it's important to use GPT prompts responsibly and to ensure that the generated content is accurate, ethical, and relevant to your business needs.

PLUS... you also get all 8 of my ChatGPT Training Courses & Prompt Kits
ChatGPT Copy Builder • ChatGPT Profit Builder • ChatGPT Content Builder

ChatGPT Sales Copy Playbook • ChatGPT Landing Page Copy Builder
ChatGPT Email Campaign Builder • ChatGPT Lead Magnet Builder • Al Course Generator
AI Coterie ChatGPT Complete Bundle
$197
Total payment

1

x

AI Coterie ChatGPT Complete Bundle

$197

-

+
All prices in USD